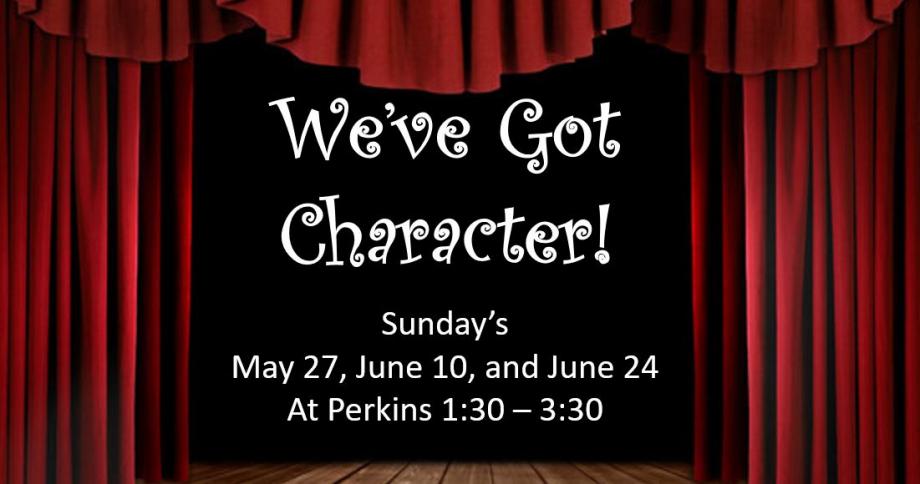 Small Group Name: We've Got Character!
Our Small Group will write, plan, and produce a play from beginning to end.
We are taking our time to enjoy the entire process. We invite all those
wanting to participate in any way to join our Small Group.
It is going to be so much fun!
Day: Sunday Frequency: Bi-Weekly
Location: Perkins Restaurant & Bakery
5033 S Scatterfield Road, Anderson
Time: 1:30 pm - 3:30 pm
Age Group: All Ages
Cost: Cost of your lunch
Childcare Provided: No
Small Group Leaders' Contact Information:
Lynn Wright: (317) 459-4428 Text OK
Laurie Brough: (765) 620-5766 Text OK