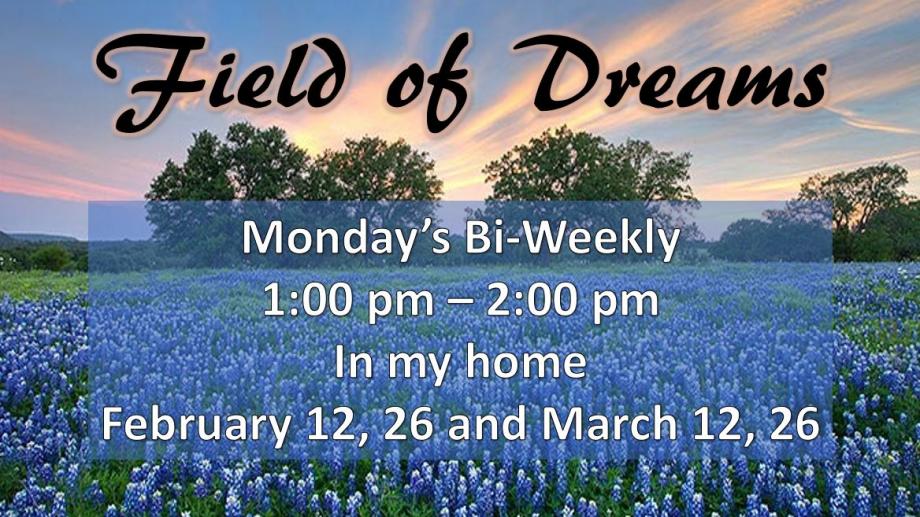 Small Group Name: Field Of Dreams
One of the most well known quotes from a movie is
"If you build it, they will come". Join me as we seek
God's Word about what building His Kingdom
looks like and then inviting them to come.
Coffee or tea and a snack will be provided.
Day: Monday Frequency: Bi-Weekly
Location: My Home
Time: 1:00 pm - 2:00 pm
Age Group: All Ages
Childcare Provided: No
Group Limit: 6
Small Group Leader's Information:
Ketra Eastes Ph: (765) 810-2441 Text OK